Rent a Fitnex E55SG Elliptical Trainer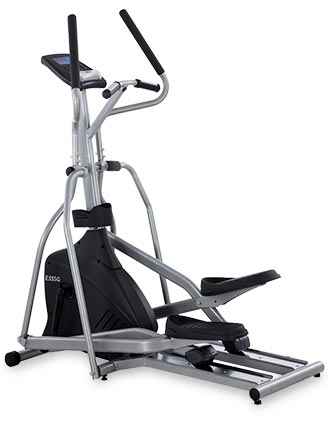 A self generating elliptical perfect for apartments, hotels, gyms and more, the Fitnex E55SG Elliptical features a space-saving design that offers powerful cardiovascular and strength building exercises without taking up too much space! The E55SG offers 16 levels of resistance. The blue and green backlit LCD monitor displays time, distance, RPM, heart rate, workout level, speed calories, and more! With 20 challenging, built-in programs such as the heart rate control programs, fat burn setting, and more. Heart rate is monitored with wireless and contact heart rate sensors.
Console Type: Self Generating, LCD with Blue & Green backlight
Console Feedback: time / elevation / heart rate / calories / speed / distance
Programs: 20: manual / 4 user set programs / 4 heart rate control programs / 6 preset programs of intervals, fat burning, rolling, mountains, ramp, valley
Resistance Levels: 16
Power Requirement: Self-Generator
Floor Space: 54" x 21" Stride Length: 20"
Max. User Weight: 350lbs
Contact & Wireless HR: Yes
Rent Today ~ Delivered Tomorrow!
12 months - $31/m
6 months - $44/m
monthly - $70/m
Service & Maintenance Included! Normal delivery $75
Rent E55SG Elliptical Trainer Here
If you wish to rent multiple pieces of equipment please call 512-687-3161