AUSTIN FITNESS RENTALS featured in Community Impact newspaper

Austin Fitness Rentals was featured in the March Community Impact Newspaper. Owner Kyle May touches on AFR plan to expand nationwide...
AUSTIN FITNESS RENTALS

featured in Community Impact newspaper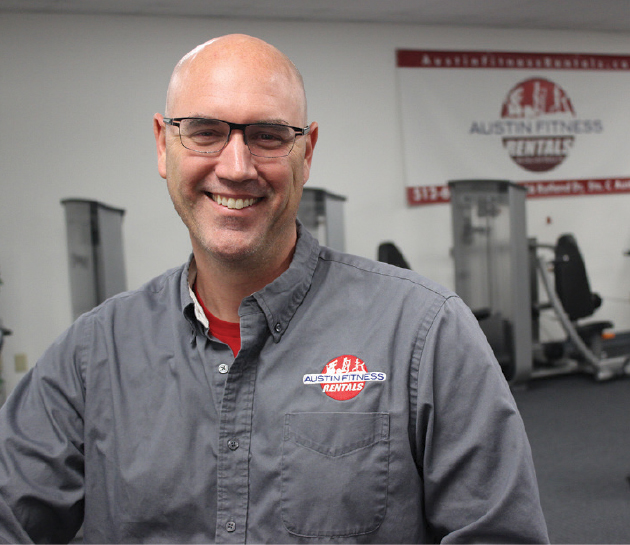 Owner aims to expand business model nationwide with 15 locations in 2015
Kyle May's career change from government contractor in Washington, D.C., to business owner did not originally include renting out fitness equipment.
May spent 12 years in the health and human services industry before deciding he wanted to buy a business. He looked into buying a durable medical equipment rental company and then an appliance rental company but those deals fell through. A friend asked about fitness equipment rentals, and May said that sparked an idea.
"I said, 'Let's investigate that idea,' but there was no model to look at when we researched the concept," May said.
But May pursued the idea, even hiring a marketing firm to analyze consumer habits and seeking advice from Paul Healey, owner of Hire Fitness, a fitness equipment rental company based in the United Kingdom.
What May found is people who did not enjoy working out at a gym did not want to buy low-quality equipment from big-box stores. They wanted gym-quality equipment without the expensive upfront costs.
May opened Austin Fitness Rentals in October 2013 with a showroom on Rutland Drive. The company rents a variety of equipment to individuals and small businesses, such as Concordia University Texas. Customers may rent pieces for as little as one weekend or for years. Even celebrities, such as actor Josh Duhamel and wife Stacey "Fergie" Ferguson, have used Austin Fitness Rentals for short-term rentals.
"It's been really neat meeting those kinds of people," May said.
Customers may rent a variety of equipment, such as treadmills, ellipticals, rowing machines, spin bikes, and weight and strength machines. Depending on the piece of equipment and length of rental, customers can rent equipment starting at about $7 per week.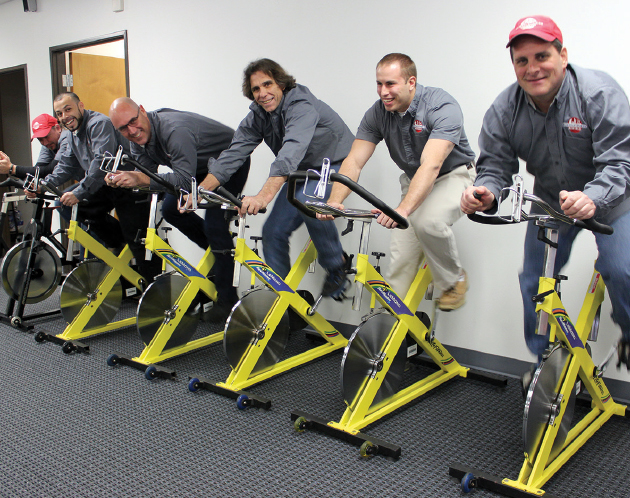 May said people going through physical rehabilitation use Austin Fitness Rentals to speed up recovery time by renting equipment to complete exercises at home. About 70 percent of May's clients are individuals.
"Time is the No. 1 reason [why people rent equipment]," May said. "They have families, or they don't want to go to a gym. I thought gyms would become more of a direct competition, but they're not."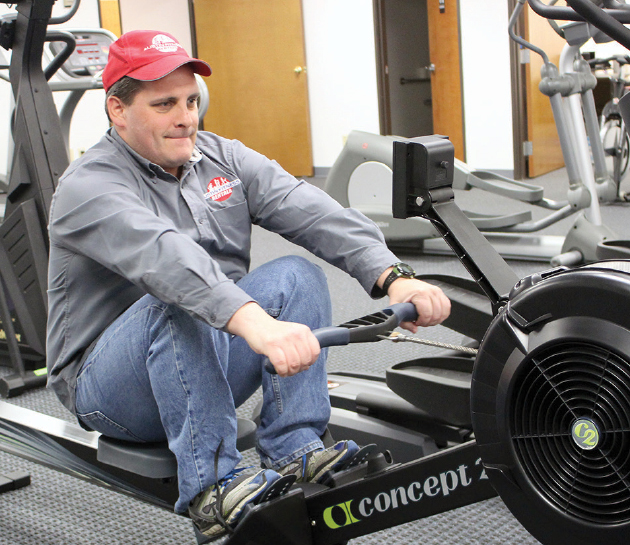 Service includes delivery, setup and instruction on operating equipment, which May said is part of the business's concierge treatment. He also offers maintenance and has personal trainers on staff to assist clients.
"We want to always over-deliver on those things," May said.
National expansion
Austin Fitness Rentals owner Kyle May plans to expand his brand throughout the U.S. in 2015. He is working to create kiosks that could be placed in existing fitness equipment companies that customers could use them to rent equipment through May's company under the name American Fitness Rentals. Using kiosks will allow him to expand quickly without having to build brick-and-mortar locations, he said.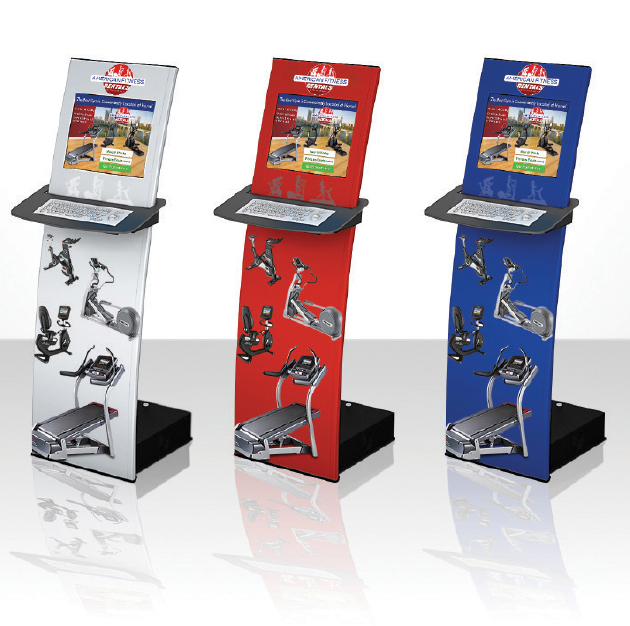 He is planning to open 150 locations within the next five years with at least 10 percent being stand-alone stores with staff and maintenance. By the end of 2015, May said he would like to open 15 kiosks in the Southwest region of the U.S.
Austin Fitness Rentals, 2136 Rutland Drive, Ste. C, 512-687-3161, www.austinfitnessrentals.com, Twitter: @austinfitrental, Hours: Mon.–Fri. 10 a.m.–6:30 p.m., Sat.–Sun. by appointment