Get Reimbursed On Your Fitness Equipment Rental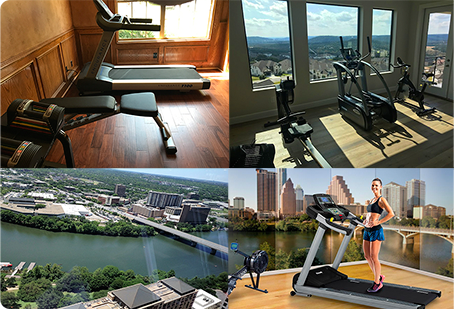 Club Quality Fitness Equipment

100% Service & Maintence Included

Delivered, Installed & Picked up
Rent Now Equipment All the Details
What Customers have to say

"Fantastic overall experience with FitDel! Great customer service, reasonable investment, and high-quality equipment. We found them via a Google search and our rental worked out super well for us. If you are looking for a rental solution, I'd most certainly recommend the FitDel team!"
~ Tamara Rexler

"Love the concept behind the company. We're so glad you started offering this service!"
~ MM & JM Austin Tx

"I found FitDel in Austin because I wanted to stop going to the gym but also didn't want to purchase my own equipment. This is a great company to work with. I received the equipment I wanted, it worked great, they do not use cheap stuff - and delivery was easy. When I decided to return the equipment, they made that process easy as well.
~ Jason Hall
All the Details
Free Logistics Consultation
Please call us with your thoughts, plans, concerns, logistics and/or any question you might have about renting our club-quality fitness equipment.
Delivered, Installed & Picked up.
Delivery/Pickup charge includes: Delivery, Installation and Pickup. Delivery/Pickup charge will be priced at the checkout page. Normal delivery/pickup charges are $50-100 depending on the size and weight of equipment. Normal delivery area is within 25 miles of FitDel. We deliver in up to a 100-mile radius for an additional $1/mile. Delivery/Pickup charge includes: Delivery, Installation and Pickup.
Additional Services Available
Special delivery: Outside normal business hours or outside normal parameters, we're willing to accommodate what you need. Call to discuss arrangements and pricing.
Power Requirements and No Power options:
Treadmills each require a 20 amp circuit. Alternatively we have motorless treadmills that have no power requirements.
The recumbent bike requires a standard wall outlet to power the monitor.
Quality Fitness Equipment Guaranteed
All our fitness equipment is club quality and commercial grade.
All of our equipment will meet your expectations of quality.
Custom Home Gym Rental
Free Consultation With Fitness Expert 512-687-3161