Commercial & Business

Fitness Equipment & Custom Gym Rentals
Commercial Rentals • Company Wellness Programs • Commercial Properties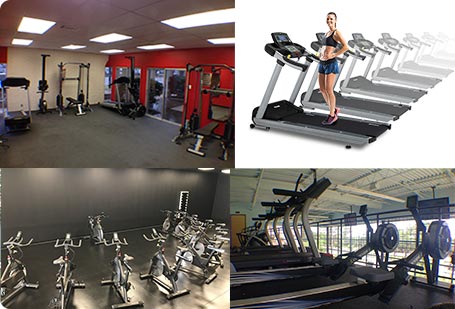 Reliable Commercial Equipment

100% Service & Maintenance Included

Fixed Monthly Rate - No Surprises!
Call 512-687-3161 Today for Your Free Consultation.
What Customers have to say

"Your guys are just leaving. They did a great job. they checked the electrical, they moved the treads around the way I wanted them and they we were very professional. These new ones are great. There are already 3 people on the new ones as they are pulling out. I did download the user manuals so hopefully my people and wife will read them and answer all their questions.
Thanks again.
D.S. Seguin TX
Delivery and set-up was fantastic! I am very pleased with your system.
~ M.B. Austin
Cardio Fitness Equipment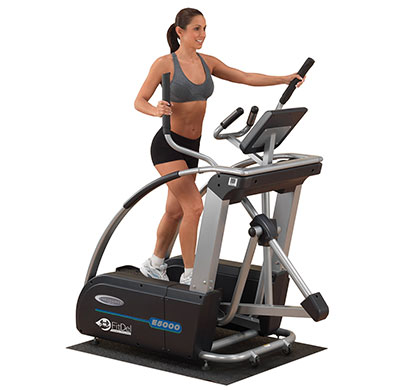 Elliptical
No power required
Size: 31W X 68L X 69H
Max user weight 325 Lbs
The Body Solid E5000 elliptical cross trainer is rock solid, stable and smooth. Just what you'd expect from a commercial rated elliptical cross-trainer that's perfect for any business, gym or commercial setting.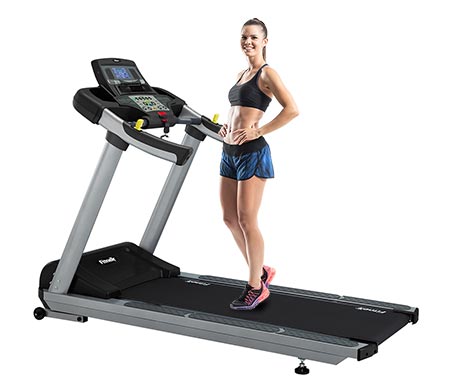 Treadmill
Size: 82L X 35W X 59H (+24" rear safety zone)
Easy to use speed and elevation controls with cooling fans
Max user weight 400 lbs
The Fitnex T70's powerful 4 HP motor effortlessly speeds and slows the belt providing the user with the experience expected at the finest health clubs. Intuitive controls on the console and handles make usage a breeze.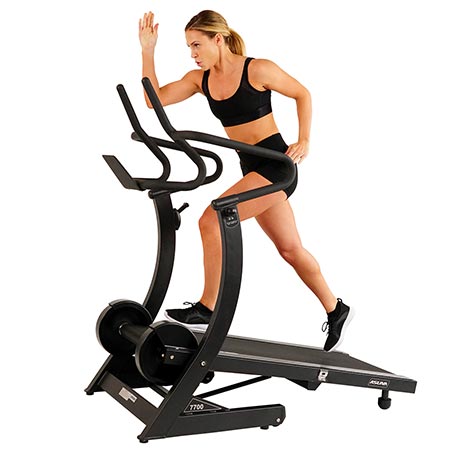 Motorless HIIT Treadmill
Size: 55L X 30W X 57H
Foldable with soft drop deck
Max user weight 440 lbs
The Asuna 7700 treadmill requires no power and does it all from sports specific training, general fitness, and rehabilitation. It has a 19" x 49" running surface and provides a very stable platform for anything from walking to high intensity interval training.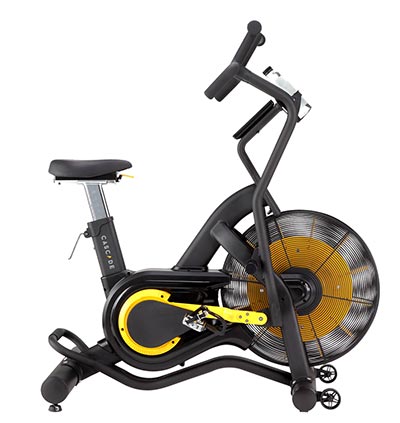 Air Bike (Assault Bike)
Size: 26.2W X 48.4L X 56H
Easily adjustable for many different sized riders
Max user weight 350 lbs
The Cascade Unlimited Air Bike is designed to be the strongest and most durable air bike ever made. In Air Bike technology, weight and tough construction matters – so you can engage in high intensity total body workouts in and out of the saddle.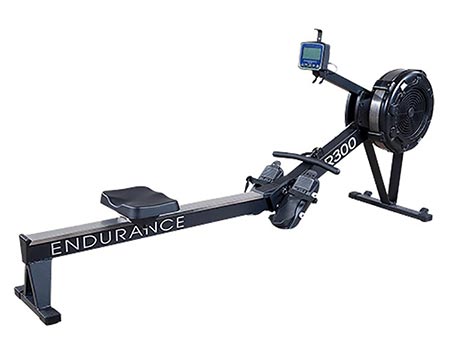 Rower
Size: 24.4W X 42L X 42H
User friendly ergonomic handles & metal adjustable footrests
Max user weight 330 lbs
Designed to mimic the Concept 2 Model D rower, the Body Solid R300 has a precision-engineered flywheel design that minimizes noise. All metal design in frame and foot plates.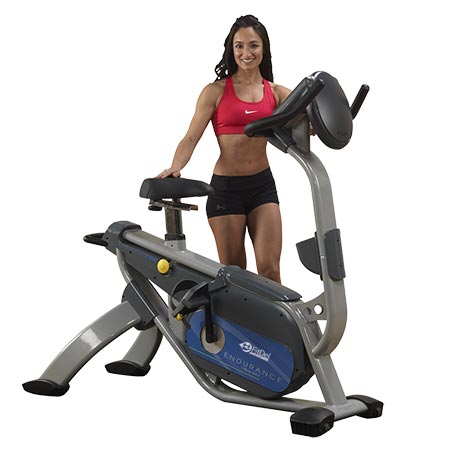 Upright Bike
Size:29"W x 59"L x 63"H
Self powered
Max user weight 265 lbs
With a heavy gauge steel frame to replicate a true road cycling experience, a comfortable durafirm adjustable seat, the Body Solid B5U upright bike is the pinnacle of indoor bike exercise. The easy to use display provides time, distance, calories, heart rate, speed, watts & RPM.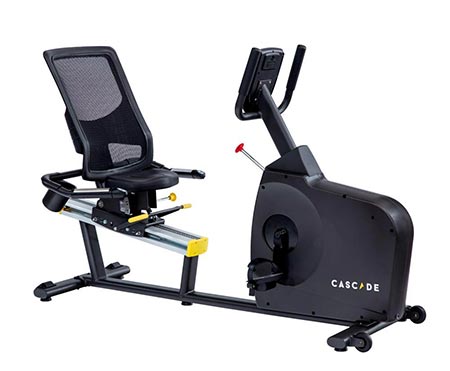 Recumbent Bike
Size: 29.4W X 67L X 44H
Requires a standard outlet to power the console
Max user weight 350 lbs
The Cascade CMXRT recumbent bike is the highest quality construction with a wide secure stable base and adjustable levelers. Along with 16 levels of smooth magnetic resistance, the console displays heart rate, watts and calories burned.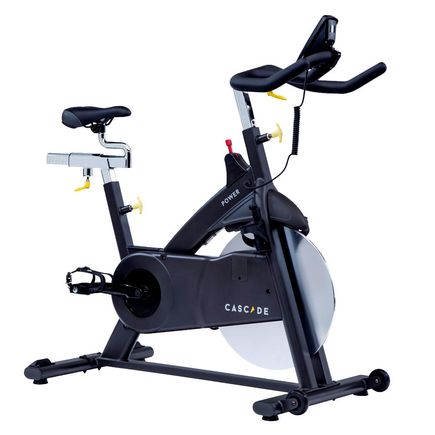 Indoor Cycle (Spin Bike)
Size: 23W X 42L X 42H
Fully adjustable for almost any height user
Max user weight 350 lbs
The Cascade Power Pro is rock solid and with magnetic resistance and belt drive this bike is extremely smooth & quiet. The power meter backlit console providing watts, calories, resistance, speed, cadence, distance and time.
Adjustable Dumbbells
Size:21"W x 19"L x 36"H
Stand included
50lbs per Dumbbell
PowerBlock U50 adjustable dumbbells are the "World's Best Dumbbell." A set of U50 adjustable dumbbells replaces a full rack of traditional dumbbells.
All the Details
Deposits
For most commercial rentals, FitDel requires a deposit that is equal to 1/3 of the total contract value plus the delivery fee. This deposit is refundable upon the completion of the rental contract.
For previous FitDel customers and in special cases, the commercial rental deposit may be waived. Please call us for more information about waiving the commercial deposit.
Professional Delivery
FitDel deliveries are completed by our highly trained team of professionals with a long history in the fitness equipment industry.
Please allow for a 2 hour delivery window & up to 3 hours for installation.
For insurance reasons we cannot move any obstacles, dismantle any of your property or perform any electrical work. If you ordered a treadmill you must have the proper outlet and electrical circuit for us to plug in and test your machine.
Swapping equipment
For an additional delivery charge, we can deliver a different machine and replace a current rental machine.
The recurring rental price is subject to change to reflect the different rental pricing for the new machine.
Equipment Repairs
Should you have any issue with the equipment you are renting from FitDel, please contact us immediately.
We will attempt to rectify the issue via a phone call. If that is unsuccessful, we will deploy a technician to address the problem.
Upon inspection, if a piece of equipment takes longer than 48 hours to repair, we'll replace it.
Scheduled maintenance
Fitness equipment requires periodic maintenance. This is much like routine service (oil change, etc.) on an automobile.
All scheduled maintenance will be performed by trained and qualified service technicians in your area.
Rent Commercial Fitness Equipment
Free Consultation With Fitness Expert 512-687-3161