Why FitDel
WE'VE CHANGED HOW YOU EXERCISE
Club-Quality Cardio Exercise Equipment for Your Home or Office. We work with the leading manufacturer of fitness equipment who has been building award-winning machines since 1983. We provide you with high quality products that retail between $1,199 and $2,499. Our position as the premier fitness equipment rental company in the U.S. allows us to bring these to you at a fraction of their cost for the rental period that best suits your needs. We offer you the easiest way to get the cardio equipment you want at a fair price.
Why Us? THE DIFFERENCE IS CLEAR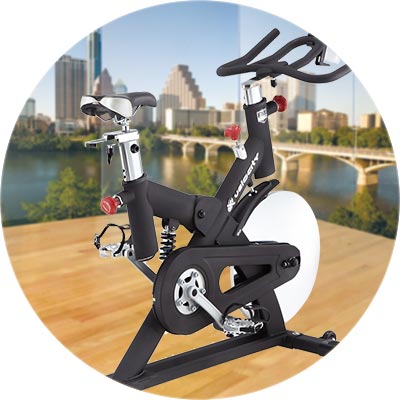 Quality
We deliver high-quality equipment, that's guaranteed to work, straight to your door. No massive upfront expense to buy a multi-thousand dollar machine. No sitting in traffic trying to get to the gym. No wearing flip-flops in the shower. Exercise whenever you want to in the privacy of your home or office. We partnered directly with one of the world's finest fitness equipment manufacturers to create the greatest fleet of cardio rental equipment ever offered. Don't waste your hard-earned money buying lower quality equipment from the big box stores.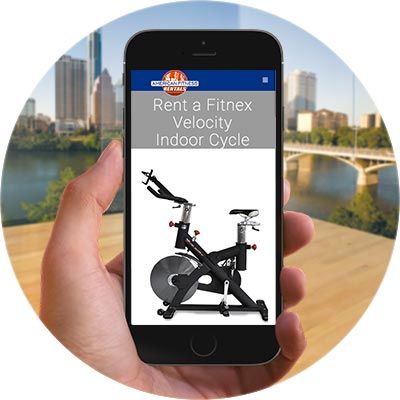 Convenience
We are currently expanding our operations to provide our equipment rental services across the U.S. Currently, we are servicing Central Texas. Please contact us at This email address is being protected from spambots. You need JavaScript enabled to view it. about bringing us to your city.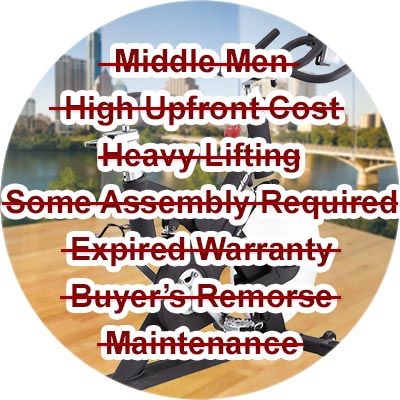 Value
We've cut out the middleman, and we're passing the savings to you. You could spend $800 or more on a residential-quality machine that may last you 6 months before something goes wrong. With us, you'll spend a fraction of that, have all maintenance and service covered, not pull your hair out trying to assemble a complex piece of equipment and have a club-quality machine.
What They Are Saying
Under our sister company, FitDel, we have been providing high-quality service to Central Texas since 2013. Here's what some of our customers have said about us.

There are not enough words to express how AWESOME and TOP RATE FitDel is. Special thanks and shout-out to the Dynamic Duo, Duncan and Oliver for all of their efforts and commitment to getting the job done. These two were able to maneuver and carry two pieces of heavy fitness equipment up two flights of stairs in my home. They were courteous and respectful and ensured that all of my customer needs were met. Throughout the entire process, from when I first contacted FitDel and spoke w/ Duncan, he stayed in constant communication with me ensuring that I had everything I needed in order to prepare for the delivery of the equipment. I could go on and on about how awesome this company is, but the bottom line of it all is FitDel are TRUE PROFESSIONALS. Hands down, they're simply the best! Thanks so much!
S.T. Harker Heights TX

5 Star Review on Yelp
I cannot say enough about this place! Fast, efficient true customer service. No haggling just good ol fashioned do what's right the first time for the customer. From Dave the sales manager to Oliver who delivered my equipment - lightening fast- everyone was courteous and on point. In a town where you don't have much competition, this is really saying a lot. They do it because it's their business culture. I wish more places still operated this way.
~ Norma Z. Austin Tx