Rent a Custom Gym for Your Home
Cardio Fitness Equipment Rentals for Your Home
"Great service. Great equipment. Super convenient." ~ Krystal Pfeffer - Austin Tx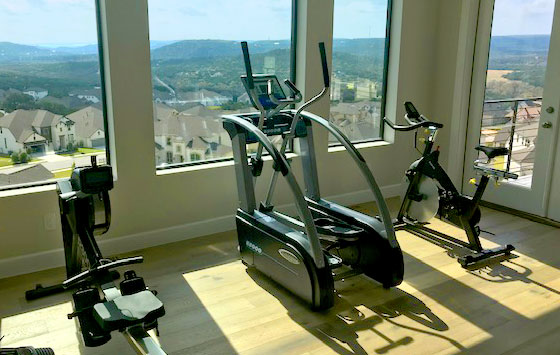 Club Quality Fitness Equipment

100% Service & Maintenance Included

Delivered, Installed & Picked up

Cleaned & Sterilized
Rent Now Fitness Equipment All the Details
All the Details
Free Logistics Consultation
Please call us with your thoughts, plans, concerns, logistics and/or any questions you might have about renting our club-quality fitness equipment.
Delivered, Installed & Picked up.
Delivery/Pickup charge includes: Delivery, Installation and Pickup. Delivery/Pickup charge will be priced at the checkout page. Normal delivery/pickup charges are $50-100 depending on the size and weight of equipment. Our normal delivery area is within 25 miles of FitDel. We deliver in up to a 45-mile radius for an additional $2/mile. Delivery/Pickup charge includes: Delivery, Installation and Pickup.
All Maintenance & Repairs included
No more surprises! All maintenance and repairs are included.
All fitness equipment is thoroughly inspected before delivery. If equipment requires repair due to standard use, it will be promptly repaired at no charge.
Additional Services Available
Special delivery: Outside normal business hours or outside normal parameters, we're willing to accommodate what you need. Call to discuss arrangements and pricing.
Power Requirements and No Power options:
Treadmills each require a 20 amp circuit. Alternatively, we have motorless treadmills that have no power requirements.
The recumbent bike requires a standard wall outlet to power the monitor.
Quality Fitness Equipment Guaranteed
All our fitness equipment is club quality and commercial grade.
All of our equipment will meet your expectations of quality.